My name is Michael Walther and I am the founder and CEO of Walther Edge. After 20+ years of serving private and public technology companies in various "C level" and board capacities, I have elected to leverage that experience and provide an unique competitive "edge" to my clients. Unlike adding an additional "C level" executive to your team, with unknown strengths and weaknesses, I give you the option to supplement your talent pool with "rifle shot" expertise or broaden your long range strategic talent serving the board.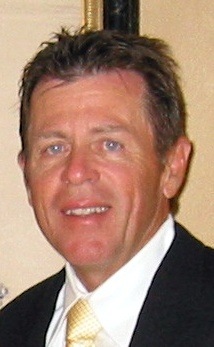 Walther Edge is ideally leveraged during three critical periods of a company's life. First, are you experiencing a significant business transformation? It has been my experience that business rarely stops when a transformation is undertaken. This means your existing taxed executive resources are now challenged with adding a merger/acquisition analysis, a strategy transformation, or a new capital search to their to-do list. Second, all successful companies face periods of emerging growth but few are resourced to fully capitalize at the opportune time. Whether this is a strategic partnership negotiation or an international distribution opportunity, often short term resource availability limits the long term growth potential. Last, and never planned, is a period of crisis. By its nature, crisis breeds chaos and the value of the company is in jeopardy. Extending veteran leadership bandwidth is critical to minimize the risk to customers, employees, and shareholders.

My services are customized for each client situation but follow industry standard approaches. The mission of every engagement is to provide my client a definitive competitive edge. I serve several clients as an independent board member and have also represented investors in their designated director or observer seat. For short term periods, I accept interim CEO/COO/CFO assignments. These assignments are limited to part-time contributions due to conflicting time commitments with long-term clients. Finally, many consulting engagements are project based in nature with definitive deliverables such as developing an operating plan for a capital round, negotiating a strategic contract, or defining a metric focused board package.

This web site is designed to provide you an introduction to Walther Edge. Check out my contact page to initiate exploration of win/win opportunities. The mission of providing an "edge" is my mantra. I have limited capacity and am a successful executive that knows my strengths. It doesn't take long for us to quickly assess whether I can create value.

Thank you for investing your time. Michael.